Mayfair mall gets ready for Nordstrom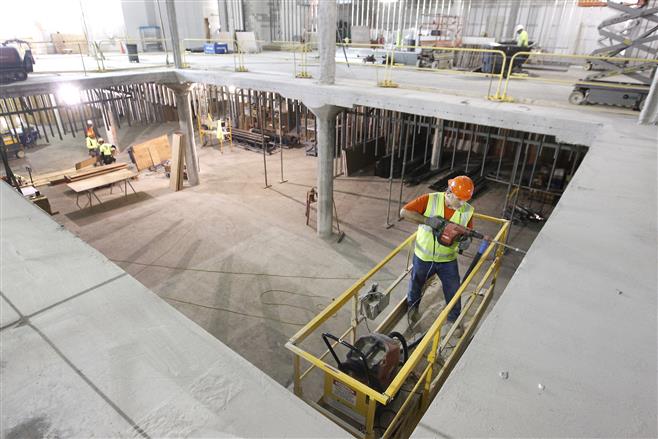 The long-awaited arrival of Nordstrom to the Milwaukee area is showing some visible signs of progress.
The future sites for the upscale department store and a new parking structure are being prepared near Mayfair's southeastern corner, said Steve Smith, mall general manager.
That site work, which started in March, involves excavation to prepare for the Nordstrom building's pad. The 140,000-square-foot department store is expected to be under construction by August, he said.
Meanwhile, work continues to renovate a portion of the existing mall into a two-level concourse that connects to the future Nordstrom. That construction started in January.
Some Mayfair tenants that were relocated to temporary space at the mall to make way for those renovations will move back by late summer and early fall, Smith said.
Most of the stores that will be in that concourse, including new ones with names that haven't yet been announced, won't open until 2015, he said.
Nordstrom will open in the fall of 2015, in time for the holiday shopping season.
Meanwhile, a 24,000-square-foot building will be developed for The Container Store near Mayfair's southeast corner, with a neighboring 8,000- to 10,000-square-foot building to be developed for a tenant whose name hasn't yet been announced, Smith said.
Those buildings will be completed by late spring 2015.
Finally, construction is to begin in early summer on a two-level parking structure east of Boston Store and south of the future Nordstrom. It will be open by this year's holiday shopping season.
Facebook: facebook.com/JSBusiness
Twitter: twitter.com/TomDaykin