One more item checked on the Mighty Life List
Tosan gets off couch to be half-marathoner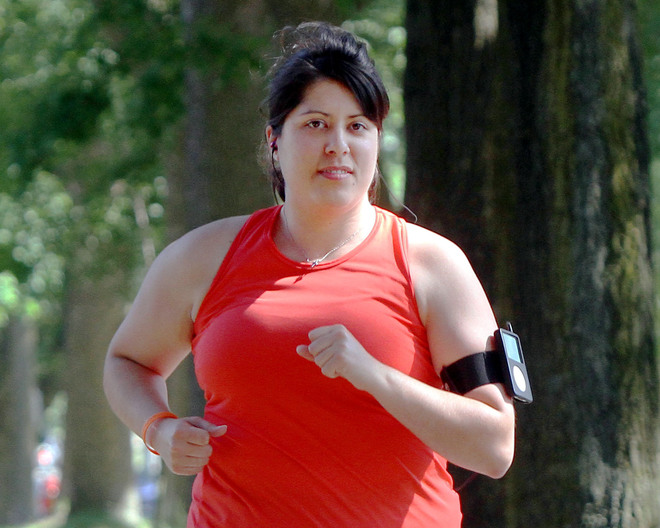 Mandi Lindner doesn't think she's a runner.
But she's working on it, putting one foot in front of the other to transform from couch potato to half-marathoner.
And she's doing it to raise money for the Crohn's & Colitis Foundation of America.
"I needed motivation, some encouragement or something to be accountable to," the 29-year-old Tosan said.
Lindner is part of Team Challenge, which offers endurance training while raising money for the CCFA.
Under the program, Lindner and her 25 teammates each pledged to raise $3,000 for a run July 17 from Napa to Sonoma, Calif.
By the July 4 weekend, Lindner had collected about $1,000 - she expects to keep raising money through mid-August. Her team had raised nearly $90,000, making them the sixth-best fundraisers in the nation, Lindner said.
The fundraising goal was daunting, but Lindner felt she was up to the task partly because running a half-marathon, or even a 10-kilometer or 5-kilometer event, was on her Mighty Life List.
"It's like a Bucket List, but not focused on death," Lindner explained.
With a Bucket List, people work to check off the experiences they hope to fit in before they die - or kick that proverbial bucket. Lindner made up the Mighty Life List to keep the focus on the here and now.
So far, she's been able to check off her dreams to do missionary work, go to college and get a master's degree. In California, she hopes the 13.1-mile half-marathon run/walk will give her another check on her list.
That she's doing it all to help further Crohn's disease research and treatment only adds to the appeal.
When Lindner began her training, she had no clue what Crohn's was, she said, but now her eyes are open wide to the difficulty of the disease.
"Can you imagine having diarrhea every day for three months straight? Can you imagine going to the doctor every seven weeks for a painful and time-consuming IV treatment to counteract your symptoms? That's what people with Crohn's deal with," Lindner writes in her blog, which she created to keep faraway friends and family updated on her effort.
"It can be debilitating. It can be fatal," she explained in an interview. "But for most people, it's embarrassing. People suffer in silence."
Lindner hopes sharing her adventure online might help change that. And she hopes people continue to follow her journey even after the charity run.
To recommend a person be featured in Someone You Should Know, send an e-mail to someone@cninow.com or call (262) 446-6643.
JUST THE FACTS
NAME: Mandi Lindner
NOTED FOR: being a member of Team Challenge, which is running a half-marathon and raising money for the Crohn's & Colitis Foundation of America
ONLINE: mandiruns.blogspot.com