Six-foot fence ordinance holds a lesson about lifestyles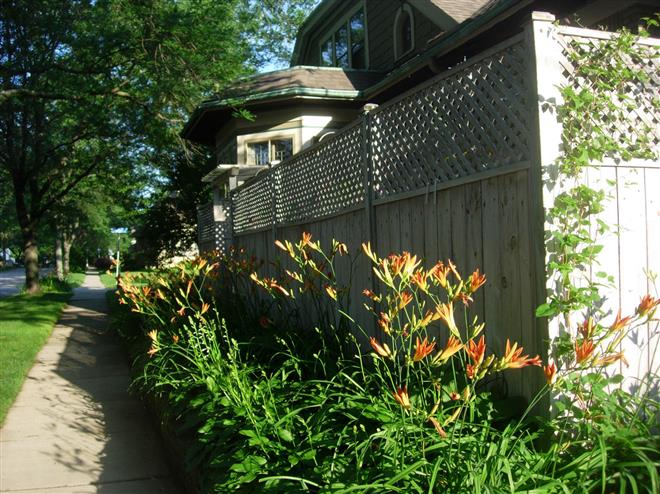 It took him nearly a year, but Jim Maurer finally won the right to put up a six-foot fence in his backyard. In fact, he won that right for most residents of Wauwatosa.
Maurer, a Milwaukee resident, bought a house near the Menomonee River Parkway back in 2010. He said he plans to move in at some point, when he's ready, and when the place is set up "like I want it."
This partly includes having a garden and landscaping in the backyard. Deer with a taste for landscaping are plentiful in the area, and that, among other reasons, is why he wants a six-foot fence. Before last week, city ordinance allowed fences no higher than 4 feet, 6 inches.
"They eat all the landscaping that you put out there," he said of the deer. "I need to protect my landscaping because I bought that property specifically to put in a garden like I have at my house in Milwaukee, except a lot larger."
In his yearlong pursuit of an ordinance change, he circulated four petitions in favor of six-foot fences, collected 738 signatures, and had a lot of discussions with people about fences, and lifestyles.
"I thought, well, I would do some research and stop and talk to people and ask them if they would be interested in having fences in their backyard, and what I found out, there were a lot of people that wanted that. That's when I decided to start a petition and see if I could get that ordinance changed," he said. "Throughout collecting (signatures), I heard a lot of different stories."
Privacy is an obvious reason for a fence of some height. Those who are, well, different in what they collect in their yard, or whose preferences in music aren't shared by their neighbors may want a higher fence, for instance. Maurer found these, and other, more interesting cases.
"For example, there was one lady who was single, middle-aged, and she had neighbors that she liked," he said. The woman liked to sit out and read, and her neighbors often would come outside and grill. "And it just made her feel, as a single person, kind of uncomfortable out there. It's kind of a like a single person going to a restaurant, and they're sitting alone at their table. Next door they're grilling out and the kids are playing and everyone's talking, and it's a big thing, and you're sitting there," he said.
Another story he heard was the case of a couple, perhaps in their 40s, who had neighbors from the Middle East. In the culture of the neighbors, men and women cannot mingle unless they are related.
The woman liked to sit in the backyard, and every time the family would come out, the woman felt she had to run back into the house. So, out of courtesy to the neighbors, they wanted to have a higher fence there, so the woman could sit outside with friends "and visit and whatever, while respecting their cultural differences," he recounted.
Before approving a new fence height, the Common Council undertook a review of the entire fence ordinance, which took time; various committee reviews took more time. As a new ordinance, it had to be sent from council to committee and back again, taking more time. It finally passed last week, on an 8-4 vote.
"I'm still scratching my head about what's broken about our fence ordinance," said Alderman Dennis McBride, who voted against the change. Lower fences make better neighbors, he said.
Alderman Greg Walz Chojnacki agreed, but said of the ordinance, "It's broken. It's demonstrably broken."
People have six-foot fences already, he said, and he supported the change.
Fence ordinance enforcement is driven by complaints.