Ask NOW: When will the house near 76th and Wright streets be completed?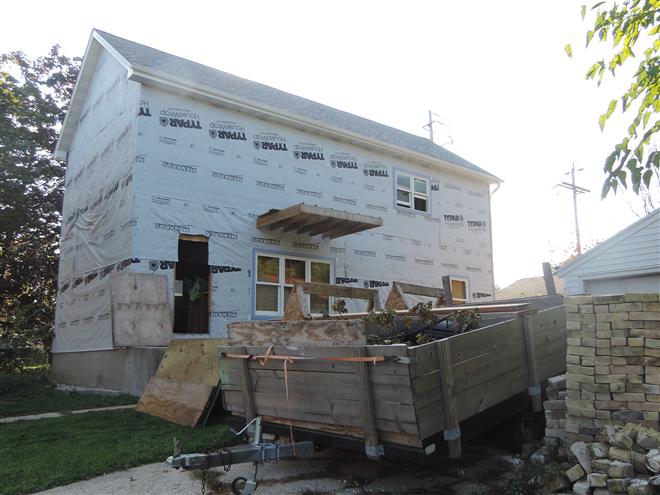 Is there a rumor you've heard that you would like to track down? Is there something in the city — like playground equipment or a pothole — that needs to be fixed? Rick Romano answers some of the mysteries of life in Wauwatosa and helps solve everyday problems.
When will the house under construction near 76th and Wright streets be completed?
Issue: A reader asked about the project, noting it "seems to be at a complete standstill with no activity since winter. It has only a house wrap and open windows with construction material and debris all over the property."
Status: The project is actually an expansion and renovation of a house that was built in 1916 and left vacant for the last eight years. New homeowner Matthew Kirklewski bought the property at 7527 W. Wright St. a little over a year ago and is doing most of the work himself.
The retired Milwaukee firefighter has gutted the building and expanded the dormered house to a complete second floor. He began adding siding and cedar shingles and plans to raze and replace the garage. Inside, he is building an open-concept first floor and a two-bedroom, two-bath second floor.
Kirklewski said he is using as much older material as possible to reflect the home's era and his own taste.
"I want to have everything done on the outside by winter so I can finish off the inside," Kirklewski said. He hopes to complete his move with his wife and daughter by next spring.
"Neighbors have stopped by and they have been very supportive," he said.