Ask NOW: Why is the main North Avenue entrance to Mayfair Mall closed?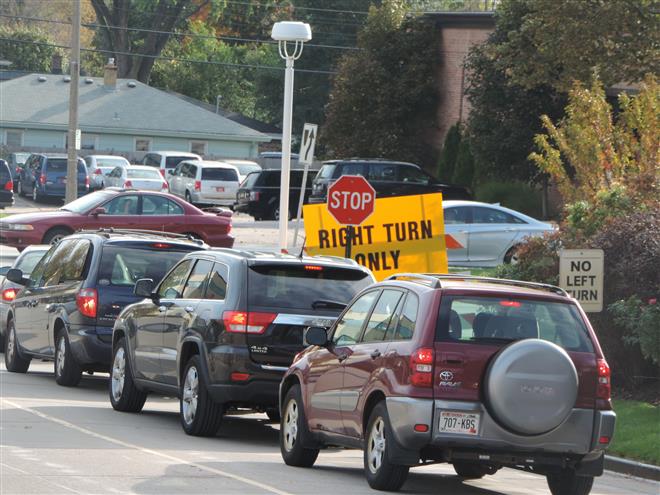 Is there a rumor you've heard that you would like to track down? Is there something in the city — like playground equipment or a pothole — that needs to be fixed? Rick Romano answers some of the mysteries of life in Wauwatosa and helps solve everyday problems.
Why is the main North Avenue entrance to Mayfair closed?
Issue: A reader who lives near Mayfair mall asked why there is construction going on at the east end of the mall at 104th Street.
Status: Mayfair is installing large storm sewers in the area in preparation for the major construction of a new Nordstrom department store, said Steve Smith, mall manager.
"This is a precursor to the Nordstrom project," Smith said. "Signs direct people to 105th Street."
Smith said the traffic pattern change will last only until mid- to late-November.
Exiting traffic at 105th Street is directed to only turn right.
Just before the current construction, another reader wanted to know why there have been "right turn only" rules in place between 3 and 6 p.m. at the 105th Street Mayfair exit, even though they seem not to be enforced.
Smith said the mall placed the 3 to 6 p.m. signage years ago because a single-lane exit causes a bottleneck.
"Someone who wants to turn left there and can't because of cross traffic holds up traffic behind them," he said. "That's why we made multiple lanes for left and right turns at 104th."
Police Department Lt. Gerald Witkowski said the "right turn only" signs at Mayfair, and others like them that are on private business properties, are not enforced by the city.