Ask NOW: Will the abandoned car lots on Burleigh and 112th be developed?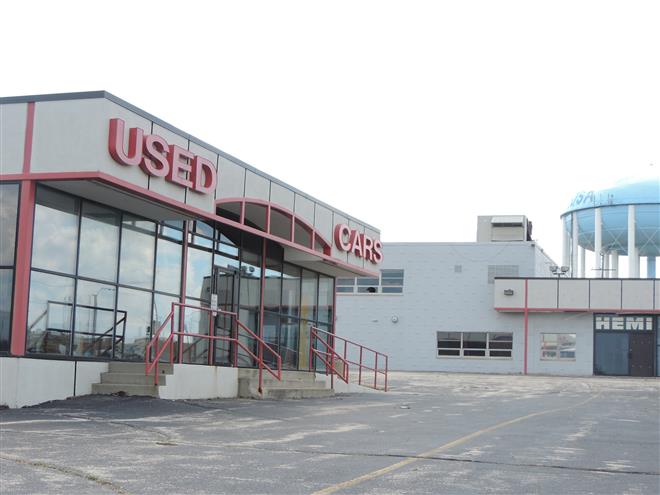 Is there a rumor you've heard that you would like to track down? Is there something in the city — like playground equipment or a pothole — that needs to be fixed? Rick Romano answers some of the mysteries of life in Wauwatosa and helps solve everyday problems.
What is planned for the abandoned car dealerships on Burleigh and 112th streets?
Issue: A reader wants to know if the former home of two car dealerships on the south side of Burleigh Street near 112th Street will be redeveloped.
Noting that construction is happening immediately to the east (for the new Meijer Department Store), the reader called the abandoned property "an eyesore." He wrote: "I thought I once heard that Micro Center purchased it. Is that still in the works?"
Status: Micro Center, an Ohio-based electronics retailer with stores in 15 other states, still owns the property. Repeated calls to Mike Papai, the company's vice present of marketing, went unanswered. Papai told NOW in late 2011 that while Micro Center saw Wauwatosa as an attractive location, the store probably would not be built in the near future.
Alderman Jeffrey Roznowski, chairman of the Community Development Committee, agreed.
"My sense is that Micro Center is a fairly conservative business and goes about this in a slow and measured way," Roznowski said.
Roznowski said he is confident the property will be developed, either through an ongoing relationship between city planners and the company or with the city using its Community Development Authority.
He emphasized the economic recovery and the city's approach to business expansion, including the recently opened Mayfair Collection northeast of Burleigh Street and Highway 45.
"It is tremendously important when you are a landlocked community," Roznowski said. In conjunction with Mayfair Mall, this creates an expanded destination."
Submit your question by sending an email to news@cninow.com.