Wauwatosa Ask Now: Why is parking allowed on both sides of Menomonee River Parkway?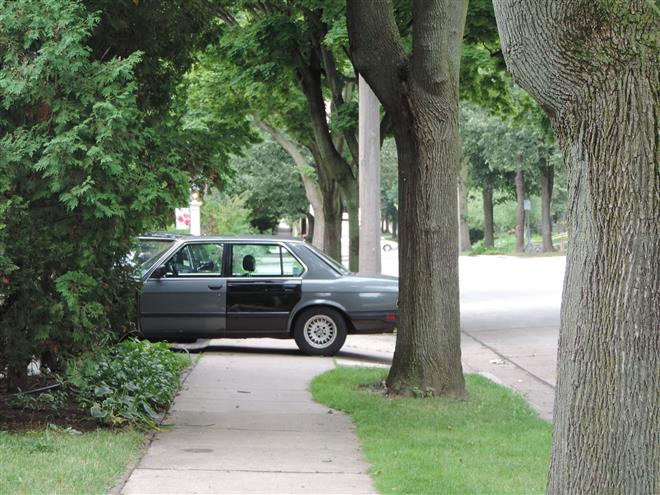 Is there a rumor you've heard that you would like to track down? Is there something in the city — like playground equipment or a pothole — that needs to be fixed? Rick Romano answers some of the mysteries of life in Wauwatosa and helps solve everyday problems.
What is up with parking along Menomonee River Parkway and across sidewalks?
Issue: Two readers asked about these parking situations. One characterized the two-sided parking along some stretches of Menomonee River Parkway as "dangerous" to traffic and pedestrians. Our reader also wanted to know who polices the parkway.
The other reader complained that cars parked across pedestrian sidewalks seen on the east side of the city forces pedestrians into the street. He wanted to know why this is allowed.
Status: Wauwatosa Police Lt. Chris Fox weighed in on both issues. He said Milwaukee County has primary responsibility for the parkway, though city officers will address problems they encounter.
"If it is causing congestion, we will deal with it," Fox said.
He said the parkway's sweeping turns and parking pattern have a "calming effect" on traffic.
Calming traffic is a desired effect sought by the county. A spokesperson in 2013 said the parkway is meant to be an access road to recreational areas rather than a through-way.
On the sidewalk question, parking on or across sidewalks is a violation of city code, Lt. Fox said.
"From the standpoint of pedestrian courtesy, it's a giant pain, especially if someone is in a wheelchair or pushing a stroller," he said. "Also, when it's two or three in the morning, our patrols like to be able to look all the way down the street and sidewalks."
Lt. Fox said the department asks an owner of such vehicles to comply. Repeat offenders will be ticketed. Fines begin at $25.
Submit your question by sending an email to news@cninow.com.