Ask Now: Why is Pocket Park in such tough shape?
Money is tight, the city says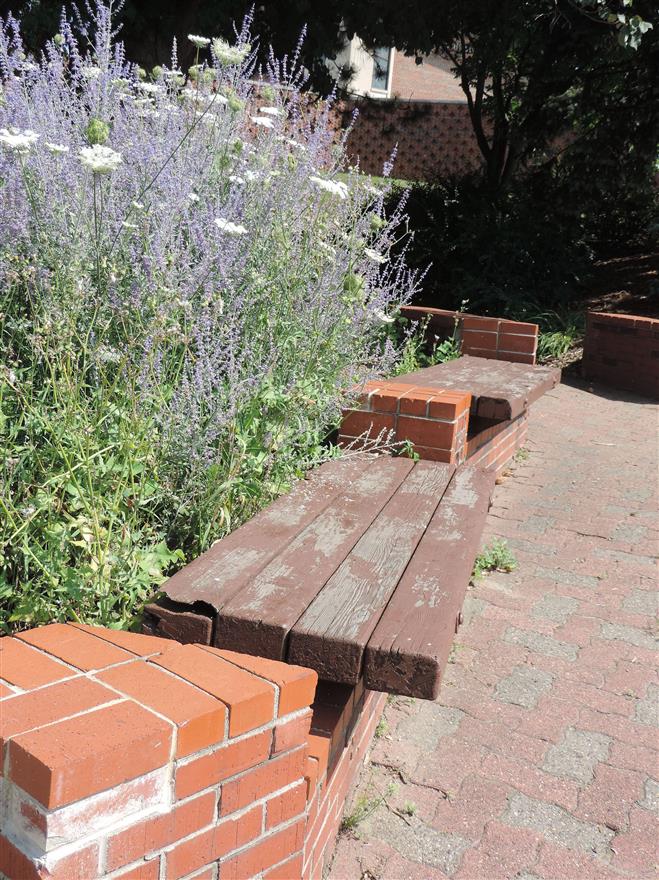 Is there a rumor you've heard that you would like to track down? Is there something in the city — like playground equipment or a pothole — that needs to be fixed? Rick Romano answers some of the mysteries of life in Wauwatosa and helps solve everyday problems.
Why is the city failing to maintain Pocket Park?
Issue: A reader who is a 15-year city resident asked us why the park, tucked just below St. Bernard Catholic Church at the northeast corner of Harwood and Wauwatosa avenues, has been neglected.
"We can't understand why the city would allow Pocket Park to deteriorate to this extent," they wrote. "Why is nobody else complaining?"
Status: According to those in the know, others have complained. Some improvements have been made to plantings and the seating/wall structures dotting the area, but more work, they said, needs to be done.
"The fact is that money is tight," said Parks and Forestry Superintendent Ken Walbrant. He said the small park has received some help in occasional work on plantings as well as last year's wall and seating improvements sponsored by the Eagle Scouts.
The Wauwatosa Beautification Committee, an independent group that tends to some of the city's planting needs, no longer cares for Pocket Park, said Mary Johnson, the group's vice president. She said the group's shrinking membership is a primary reason.
Hope for Pocket Park improvement may come from a plan that calls for a 2016 target to streetscape nearby State Street. Village Business Improvement District director Jim Plaisted said his hope is that Pocket Park and Root Common across the street could be part of the overall plan or at least be targeted for improvement around that same time.
Submit your question by sending an email to news@cninow.com.