Business Spotlight: Face time is the best time for photographer Stephanie Bartz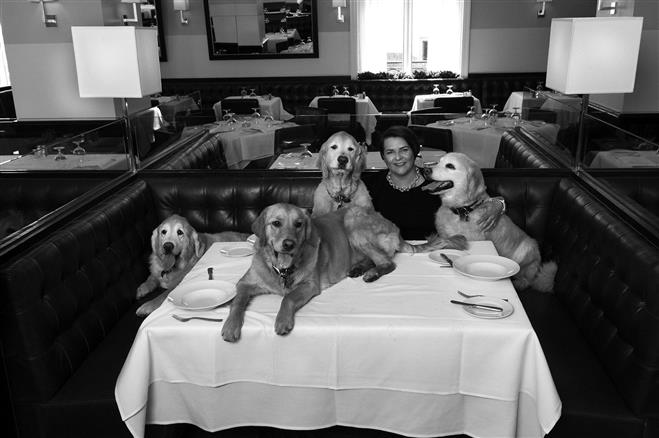 From video dating profile pictures to weddings and family photos, Stephanie Bartz has captured a lot of life with her camera.
"Not to sound cheesy, but capturing moments, really connecting with others, has always been big for me," Bartz said.
Finding those connections with a camera was something she first considered in high school, after a guidance counselor encouraged her to take photography classes.
After that, Bartz said, "there was never a doubt not to do that. There was never a second-guessing. That's just what I wanted to do, so I went to college and stayed with it."
Her early career included work as a commercial assistant, setting up lights and cameras to create advertisements.
"I didn't feel a connection photographing a faucet," Bartz admitted. "But it was a great learning experience; I learned a lot about lighting and working with all types of people. That helped. But I think I'm more a one-on-one or a family photographer."
It's a focus she found slowly, photographing lonely hearts and others looking for love through the video dating service Great Expectations.
"Here I was, a 24-year-old kid, talking with others and making them feel comfortable with the experience of a dating service and how vulnerable they were. But that's where I started my portrait work, where I realized portrait work was what I wanted to do."
Nearly 20 years later, those intimate photos are her stock-in-trade.
"My tag line is: kids, canines and grown-ups," Bartz laughed.
But as telling as the faces in her photos can be, Bartz said no image is complete without a place.
It's what drives her work as a location scout — the flip side of the Stephanie Bartz Photography coin, the part of her business that sends her to far-flung farms or in pursuit of the perfect '57 Chevy, finding the place or thing to help other photographers make their television commercials and print ads just right.
Of course, that sense of place informs her photography, as well.
"I shoot on location. In other words, I photograph subjects in their own environments, which I find makes people more comfortable but also tells more of their story."
It's a philosophy Bartz emphasizes when she mentors local high school students.
"There's something about doing art that puts you in a happy place, and I want to share that with others. And there's something about working with kids; it's a form of art therapy," Bartz said.
Besides, she teased, "I show them there's more to it than selfies."
JUST THE FACTS
BUSINESS: Stephanie Bartz Photography
WEB: www.sbartzphotography.com
PHONE: (414) 453-2060
OWNER:Stephanie Bartz
INCORPORATED: 1995
TYPE OF BUSINESS: photography, location scouting and management
PEARLS OF WISDOM: "You can be a CEO or a cashier, and everyone has their insecurities. I never would have expected that. We all have, 'My chin looks bad this way,' or 'My nose or my eyes…' and they're really trusting me that I'll bring out their best."
E-mail Newsletter
Your link to the biggest stories in the suburbs delivered Thursday mornings.

Enter your e-mail address above and click "Sign Up Now!" to begin receiving your e-mail newsletter Get the Newsletter!