City plans to demolish former Vogue Cleaners by end of this year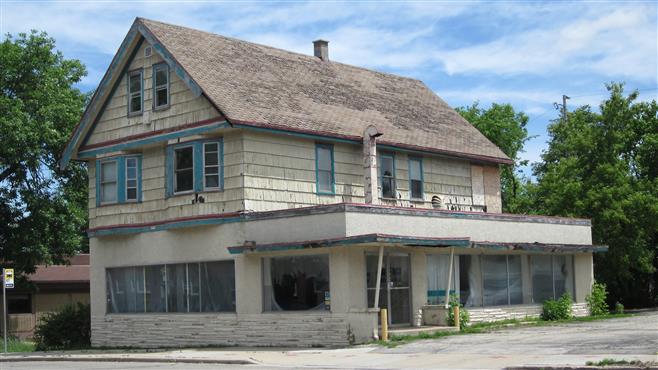 The former Vogue Cleaners site, contaminated with chlorinated solvents and other chemicals, could be coming down by the end of the year, Wauwatosa Development Director Paulette Enders said.
Without cost to the city, the Environmental Protection Agency has run tests on the property to determine the extent of the damage. After the building comes down, Enders said, cleanup likely will have to continue into next year before anything can be developed there.
Although the property is now owned by the city's Community Development Authority, Enders said the city doesn't plan to spend its own money on cleaning the site or bringing down the building. She said the city already has received a $150,000 grant from the state for the project, and will apply for other grants if it cannot cover the costs with that grant and help from the EPA.
The CDA has owned the property since the former owner, Ron Collison, lost it because he could not pay the property taxes on it. Enders said it will be up to the CDA to decide what to do with it, which could involve putting out a request for proposals for redevelopment.
Alderman Joel Tilleson, whose district includes the property, said he plans to consult with neighbors on the best future use for the land after the city gets results from the EPA.
He said neighbors have generally been open to the idea of commercial use there, while some have advocated for green space.
Collison still owns the garage adjacent to the building, which could be a problem for the city if it hopes to sell the property for redevelopment. Tilleson said the CDA's building would be marketable without the garage parcel, but it would seriously consider acquiring it if that was an option.
Collison said he is looking to cut ties with the property. He said he was taxed unfairly on the buildings, which were worth next to nothing because of the contamination.
"My plan is to try to get out of the position I'm in," Collison said. "When I bought the property, I had every intention of building a business. Now I've gone bankrupt. I have nothing to retire on. I want to get out from underneath the whole mess."
Enders said the city hopes to find an amenable solution.
"We are willing to work with him to investigate the site so we can make sure that there aren't any threats and we get those parcels cleaned up and redeveloped," Enders said.