Indulgence Chocolatiers to open in Wauwatosa, and sell Purple Door Ice Cream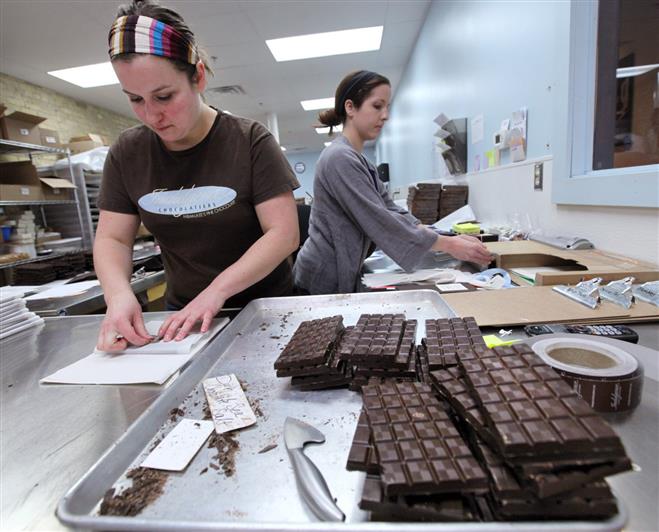 A third location of Indulgence Chocolatiers will open next spring in Wauwatosa at 66th Street and North Avenue and will sell Milwaukee's Purple Door Ice Cream in addition to its full line of confections.
The shop will have indoor and outdoor seating.
"For those who love sweets, it just doesn't get any better than local artisan ice cream and local artisan chocolate served in the same bowl, each complimenting the flavors of the other," said Indulgence owner Julie Waterman.
The expected pairings will be rich, such as Chai ice cream with pistachio cardamom truffle, whiskey ice cream topped with candied bacon and cacao nib praline crumble or a classic vanilla ice cream with Indulgence's own sea salt chocolate sauce.
Indulgence was founded in Milwaukee in 2007. Its second location is in Shorewood.