New school year for the Wauwatosa School District brings new standards, evaluations and projects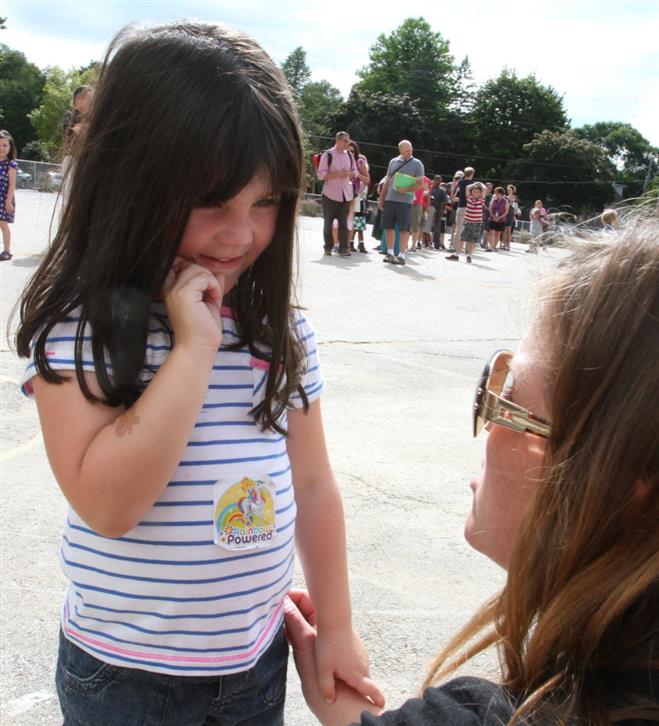 Students and teachers alike will be facing new assessments this school year in Wauwatosa.
Students will see some new lesson plans as teachers align their courses in language arts and math with the state Common Core standards, adopted in 2010. This is the first year students will be tested directly on Common Core standards, with a new state test called the Smarter Balanced assessment.
Teachers and administrators will be facing new assessments of their own, which will impact how they are paid. The district will be implementing a new evaluation system, which judges staff based on their knowledge, planning, teaching strategies, attention to student progress, learning environment and professionalism.
New teachers will start at Levels 1 and 2 with salaries ranging from about $40,000 to $60,000 depending on their license, education and experience.
Teachers can advance to Level 3 by demonstrating "distinguished" teaching, leadership, and professional development — usually by getting a master's degree, National Board certification, or master educator's license. Their salaries would increase to between about $42,000 and $80,700.
Teachers who don't meet the Level 3 requirements but meet regular performance expectations can fall into Level 4, with a salary ranging from $60,000 to $78,750.
Since the school board approved the new compensation system in February, a compensation committee has made some changes, including an assurance that teachers will be reviewed every year. Superintendent Phil Ertl said the committee will continue evaluating how the model is working and consider more changes.
"There's a lot of anxiety about the new evaluation," Ertl said. "We're going to take our time with it, and make sure our teachers are comfortable with it."
The district's development plan for this school year also includes several other new initiatives.
With grant funding from Equal Opportunity Schools, staff at the middle and high schools will be working to identify, recruit and support minority and low-income students who want to take Advanced Placement courses in an effort to reduce opportunity and achievement gaps.
The district also will be using technology coaches to integrate technology more in the classroom, and auditing student services and the math curriculum from junior kindergarten through high school.
Other projects for this year include developing a district marketing brochure, and considering the possibility of a year-round school option. Ertl said a year-round option would still allow students to choose a traditional school-year, but the district might devote a building or part of a building to students opting to go year-round.