Reconstruction of Menomonee River Parkway to begin this summer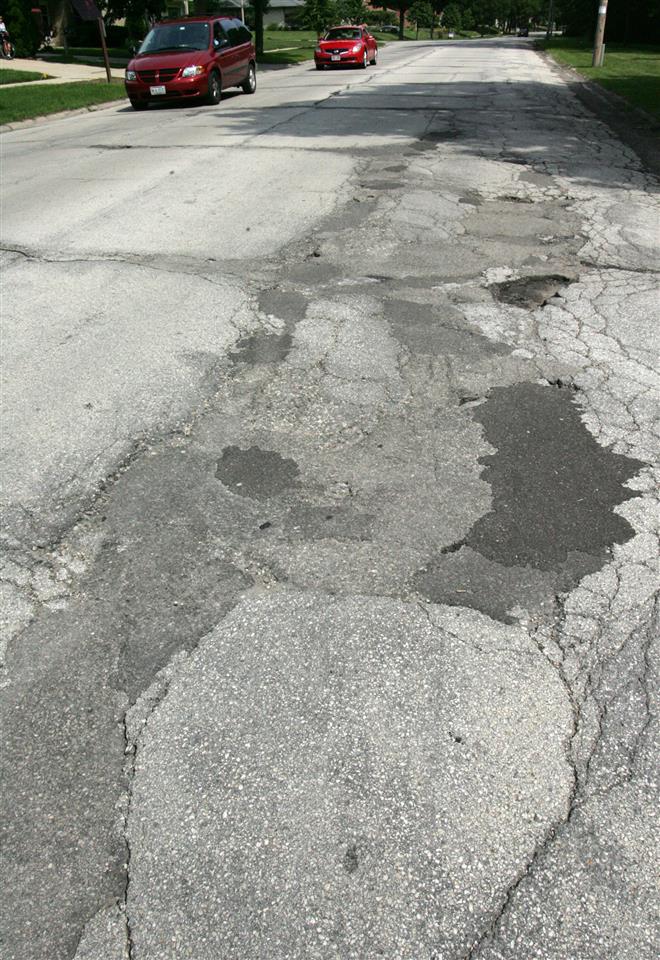 The Menonomee River Parkway could see fresh pavement and new stormwater management features by winter as part of the first phase of construction on the road, according to Jim Keegan, chief of planning and development for Milwaukee County Parks. County officials finalized the plans last week and bids for the project are due at the end of the month.
The county has budgeted about $3.1 million for the first phase, which will cover about two miles of the parkway from Congress Street to Burleigh Street.
The project will include rain gardens and bioswales to collect stormwater runoff and cleanse it of silt and pollution. There also will be new LED lighting and pedestrian crossings. Keegan said the road will be narrowed slightly in an attempt to slow traffic.
Alderman Jeff Roznowski, whose district includes much of the parkway, said he hopes people will think of the road more as a slower parkway than a quick cut-through street. He said he has heard many complaints of drivers speeding through it.
"It's important people remember what the intent of it is, for slower speeds, to absorb the surroundings," Roznowski said. "It's not intended to be a shortcut to use in commuting. The amount of time and money spent on Highway 100, which parallels it, is to serve that purpose."
A second phase, to be funded in the 2015 budget, will extend the improvements another 2.5 miles along the parkway from Burleigh Street to Church Street in the Village. Keegan said that would likely cost about $3.8 million in county funds and be constructed next year.
The second phase also could include a new multipurpose trail from Mayfair Road to Swan Boulevard. Keegan said the county hasn't yet identified funding for it, but is applying for grant money from the Department of Natural Resources.
"Our goal is to put the trail in one way or the other," Keegan said. "If we don't get any grants, we're going to have to evaluate what our options are."
Roznowski said he and constituents are advocating to get the path installed for the safety and comfort of those who like to use the parkway for biking, walking and jogging. Currently, pedestrians use an informal off-road area, dodging roots and rocks, while bikers take their chances alongside car traffic.
"I hear regularly from constituents about how unsafe it is and I also experience that firsthand as a runner and biker," Roznowski said.
Keegan said there will be more opportunity for public input as the county works on designs for the second phase.