Tajikistan visit expands outlook on food sources and heritage for Wauwatosa West students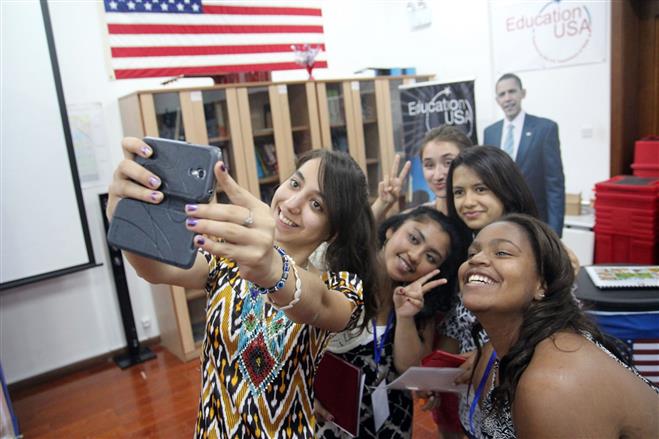 It may have taken Chris Lazarski an entire semester to teach his global studies students at Wauwatosa West High School about food security and sources, but it only took his students four days to really appreciate the lesson after a class trip to Tajikistan this summer.
In Tajikistan, four West students joined more than 100 students and teachers from Pakistan and Tajikistan who participated in the international global studies project, which used photo journalism to explore hunger, food sources and heritage.
The goal was for students to come together and learn about other countries' food culture and heritage. Many Tajikistan residents rely on farming—rather than a grocery store—as their primary food source.
Before the conference, Lazarski had taken his students to Solar Harvest Farm in Tichigan, in Racine County; the West Allis farmers market; and the Michael Fields Agricultural Institute in East Troy to learn about local Wisconsin farming practices.
"Obviously, as teachers we're trying to create learning experiences, but going to another country is the ultimate experience," said Lazarski.
iEARN, an international collaboration, organized the conference. It also served as an online portal for students to upload their project photos during the school year, so students from Tajikistan and Pakistan could follow along with West students' uploads.
Brittany Hunt said it was a culture shock seeing foreigners' reactions to Americans. For many international students, the conference was their first time seeing Americans. Many asked to take pictures with the Wauwatosa West students, who would reciprocate the offer.
"I really enjoyed watching the students interact and engage. They really made me proud," said Lazarski.
"And dove in," added Ana Baker, a teacher from West who served as a chaperone on the trip.
Baker said that the American students were the only ones who couldn't identify their country's primary cuisine, since all different cuisines are represented here.
West students said they have been mindful to be appreciative of their access to many different kinds of foods and to not waste food since their return.
"I learned that what they treasure is what I take for granted," said Alexis Hardy, a West senior.
Keeping in step with the photo journalism theme, a lot of learning took place in the exchange of technology.
West students taught Pakistani and Tajikistani students how to take a "selfie"— a common practice for owners of smartphones.
Alayna Graf, senior, said the international students she met had never heard of Instagram or Snapchat, two popular photo-sharing apps. They did use Facebook, Gmail and Skype, she said.
The students said they expect to stay connected with their new international friends through Facebook and are already helping to brainstorm for a new iEARN project.
"We want to keep the connection going," said Hunt.