Wauwatosa couple took a chance and started Firefly Real Estate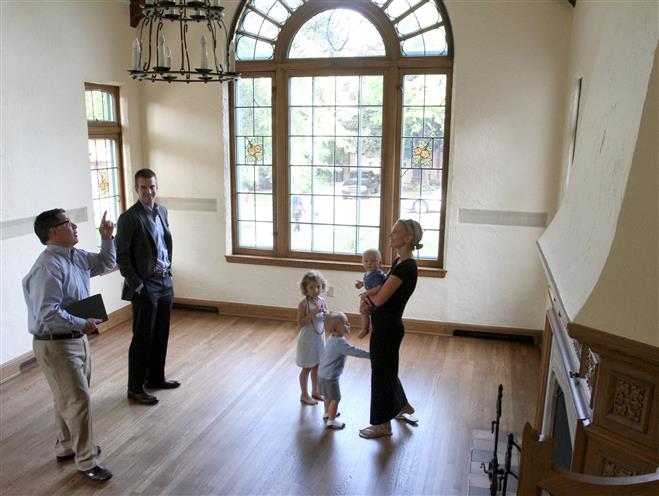 Buying an investment property didn't go as well as Colleen and Doug Sprague hoped, but it did change their lives.
"It was not a real positive experience," Doug Sprague explained. "And Colleen said to me, "I think I could have done a better job, and I think I'd like to find out more about becoming a real estate agent."
At the time, Doug owned the Wonder Bar, a tavern just outside Tosa, near N. Hawley Road and W. Vliet St., where Colleen worked part-time as a waitress. But, soon, Colleen's income from real estate was enough to change that.
"Because she was doing so well, we were able to sell the bar business and work together in real estate," Sprague said.
For years, they worked at one of the largest real estate firms in the state. But, in December 2010, they wowed their friends and family and started Firefly Real Estate.
"We felt it was time to open our own brokerage because we wanted to make our own decisions. But it was a rough time in 2010 to get into the real estate business. It was just a terrible time to be a seller. The recession had a huge impact on real estate, and a lot of people questioned us, 'Why would you go into real estate now?' But it worked out for us."
Today, Doug, Colleen and three other agents, including their daughter, focus specifically on Wauwatosa, the Potawatomi word for "firefly."
"We're happy to work wherever our clients want us to work, but we tell people up front those are not our areas of expertise. Our home base is Wauwatosa. We focus on what we know best. We focus on our strengths, and our strengths are knowing our neighborhoods and knowing Wauwatosa," said Sprague, who has lived in Tosa since 1992.
Limiting their services primarily to Tosa also allows the Spragues to focus more on the community.
"When we opened Firefly we decided we were no longer going to do print advertising. We weren't going to do direct marketing."
Instead, Sprague said, they spend their money promoting Wauwatosa, sponsoring events like the Firefly Art Fair, Tosa Farmers Market and the Tosa Tonight summer concert series.
"It's a very rewarding business," Sprague said.
And, so far, not too tough on their marriage.
"There are people who talk to Colleen and say, 'How the heck do you work with your husband?' and people say the same thing to me. But we enjoy it," said Doug. They married in 1986 and have four children.
Their secret?
"Once our feet are off the floor, we try to stop talking about real estate," Doug laughed.
JUST THE FACTS
Business: Firefly Real Estate, 9125 W. North Avenue
Web: www.fireflyrealestate.net
Phone: (414) 477-8066
Owner: Colleen and Doug Sprague
Incorporated: 2010