Despite record Tosa East boys basketball team gained experience
Beekman, others earn valuable playing time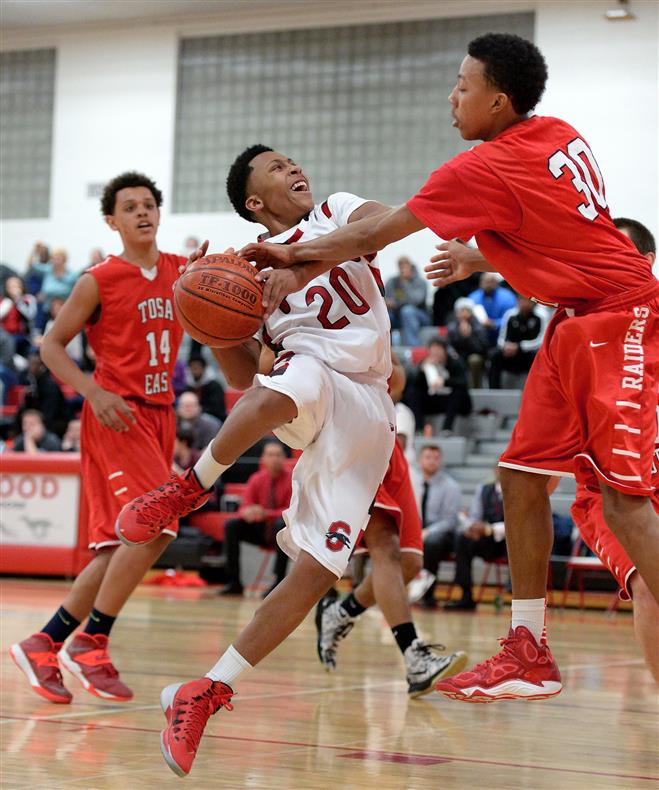 The Wauwatosa East boys basketball team will lose several seniors for the second year in a row, but the returning players for next season have some big minutes under their belt and shouldn't run into the same problems this season's team had.
Tosa East finished with a 9-15 overall record and finished sixth in the Greater Metro Conference at 4-10.
The Red Raiders' record could have been much better, but they lost seven games by eight points or less.
"We had 11 seniors gone, including all five starters," coach Tim Arndorfer said. "We were in games but couldn't win them.
"As inexperienced as we were with the lack of playing time by our kids, the losses added up.
"I think it was more mental than physical."
The Red Raiders really needed to work on their consistency.
"It was in the 20th game before we scored double figures in all four quarters," Arndorfer said. "We had no consistency on offense.
"Our defense did well enough, but when we were not scoring we struggled."
Tosa East will lose six seniors — including captains Sean Wheeler (10.1 points per game) and Nick Pridgeon (5.8), Caleb Taylor (6.7), Chris Adams (2.2), Bobby Jensen (1.8) and Christian Tolbert (5.0).
Wheeler received honorable mention all-conference honors and Pridgeon was a scholar-athlete.
But they will have some talented players returning, including four juniors and four sophomores.
Drue Holley (6.1) and Jack Mihelich (3.6) lead the juniors with brothers Ethan (2.7) and Jason Telderer (3.2).
Returning sophomores include Bryce Beekman (6.3), perhaps the top player coming back, along with Sam Christiansen (6.3), Ty Ederesinghe (4.4) and Cal Rohde (3.7).
"We played way better in the second half than the first, though the wins were not there," said Arndorfer, as the Red Raiders were 9-9 after opening the season with six straight losses.
"But there was obvious improvement in the West Allis Central game, against Whitefish Bay in the post-season.
"That was a testament to our kids. There was plenty of opportunity for them to give up and they didn't.
"That's something we can build off of.
"We have a lot of guys coming back with more game experience who were key contributors."