An Evening of Community Education at Aurora Sinai Medical Center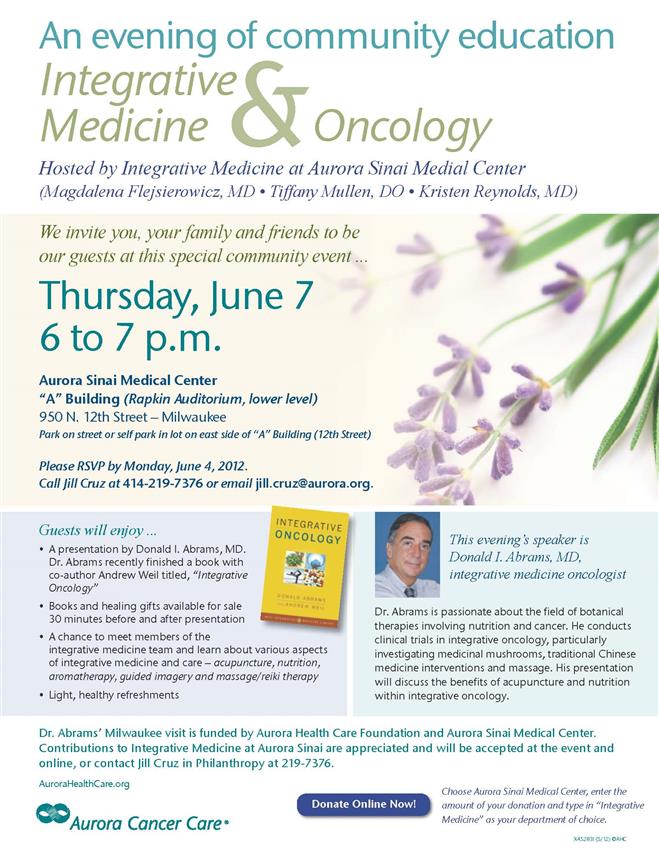 The Integrative Medicine department at Aurora Sinai Medical Center will offer a special community education event, featuring a presentation by Donald I. Abrams, MD, an integrative medicine oncologist and co-author of "Integrative Oncology."

Community members, their families and friends are invited to attend the free presentation taking place Thursday, June 7 from 6:00 to 7:00 p.m. in the "A" Building – Rapkin Auditorium, lower level at Aurora Sinai Medical Center, 950 N. 12th St. in Milwaukee.

Interested parties are asked to RSVP by Monday, June 4. To RSVP or for additional information, please call Jill Cruz at 414-219-7376 or e-mail jill.cruz@aurora.org.