Milwaukee/NARI Foundation Announces Results Of 2012 Rummage Sale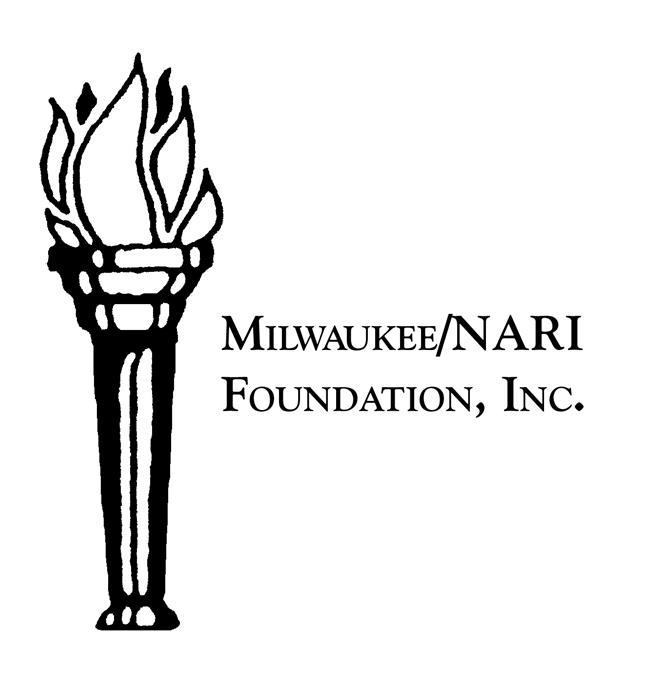 The Milwaukee/NARI Foundation, Inc., the Milwaukee/NARI Home Improvement Council's educational and charitable arm, announced its seventh annual "Home Improvement Rummage Sale" held on May 4, had net proceeds of more than $13,000.

The event, which was sponsored by Milwaukee Millwork and Bird Ladder & Equipment Co., supported efforts of the Milwaukee/NARI Foundation to provide financial and educational support to students pursuing a career in the home improvement and remodeling industry, while helping to reduce the construction and demolition materials that are filling landfills.

Consumers from throughout southeastern Wisconsin were able to purchase an assortment of merchandise, including windows, doors, appliances, shingles, bathroom and ceiling tiles, bathtubs, cabinets, lumber, furniture, lighting and plumbing fixtures, sinks, insulation, and siding.

"From the moment we opened, we were selling the wide variety of products that we had available," said Greg Adamec, general manager of Milwaukee Millwork, the location of the rummage sale, and
Milwaukee/NARI Foundation president. "Several hundred people attended
the rummage sale, some buying one or two items, while others made two or three trips to and from their home to handle all the items they purchased. Everyone received a great value on the home improvement and remodeling materials purchased, and helped in our efforts to support those that will soon be joining the home improvement and remodeling industry.

"The rummage sale's success is the direct result of the outstanding participation that we received from dozens of Milwaukee/NARI member companies that donated materials. We also had great response from members that volunteered in organizing and staffing the event," said Adamec. "The proceeds will be used for scholarship programs, tools and equipment, and to educate people on the large number of opportunities available within the home improvement and remodeling industry."

The goal of the Milwaukee/NARI Foundation is to promote public awareness of the home remodeling and improvement industry through educational programs and community activities and raise funds to support scholarships and grants to help encourage and train young people and displaced workers interested in the professional remodeling industry.

To carry out its purpose, the Foundation expends funds for the refinement and/or expansion of existing Milwaukee/NARI education programs, supports scholarships to assist professional training of individuals entering the home improvement and remodeling field, and embarks on activities judged necessary to insure an ample supply of professionally trained individuals.

Through various special events, including the annual Home Improvement Show raffle, Rummage Sale, Golf Outing, and Holiday Party, plus member contributions, the Foundation has provided more than $120,000 in scholarships, tools, and equipment for use by students and schools in southeastern Wisconsin. The Foundation has also established endowments at both Milwaukee Area Technical College and Waukesha County Technical College.

More information is available at www.milwaukeenarifoundation.org.