Milwaukee/NARI Offers Latest Trends and Tips in Home Heating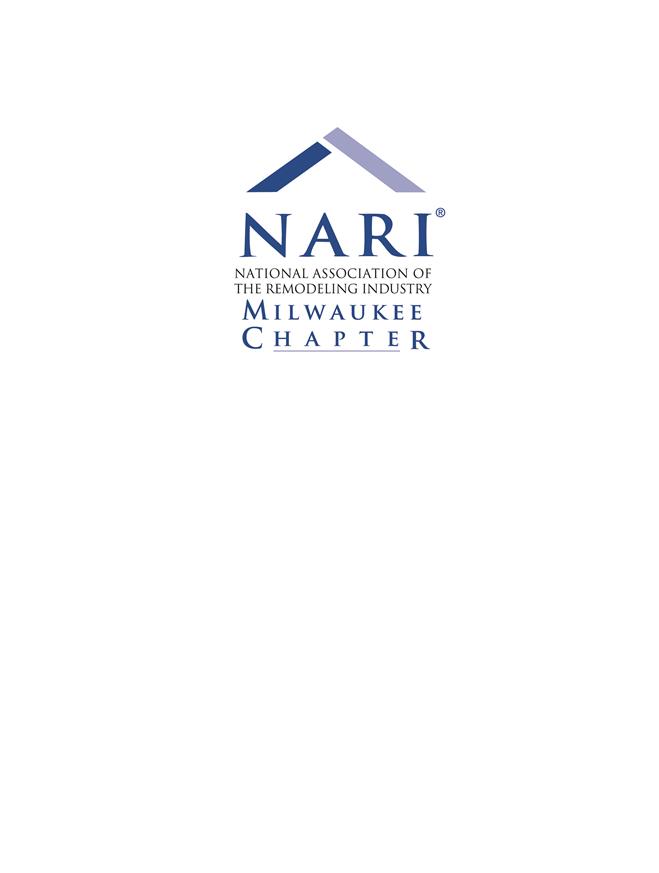 Temperatures are dropping in southeastern Wisconsin, making autumn feel like winter—a bad time for any homeowners who are unhappy with their furnace. Heating experts from the Milwaukee/NARI Home Improvement Council, Inc., the area's leading home improvement and remodeling industry resource for 51 years, discussed what's new and cool in home heating, and provided answers to frequently asked furnace questions.

Modulating Furnace Technology
Experts agree that modulating furnace technology is the hottest trend in heating right now. Bill Brink of Kettle Moraine Heating & Air Conditioning in North Prairie has been to a lot of homes with single stage furnaces, which are oversized and inefficient. "This means they fire the same way every day of the year," he said. "The old equipment won't allow us to vary the gas input."

The new furnaces slowly increase or decrease the amount of natural gas for the best efficiency every day. Brink noted that the new units use approximately 80 percent less electricity too. "This new modulating furnace technology not only comes with the gas and electrical savings, but also gives the home a cozier feel," he said. "I've never heard so many people tell me that they love their new furnace."

Wayne Abendschein of 1st Choice Heating & Cooling in Waukesha compared the furnace to the cruise control on a car. "It will increase the amount of gas that it needs based on outside temperature, as well as the thermostat setting, maximizing gas as well as electricity."

Smart Thermostats
The other exciting trend in heating is a new advancement in how thermostats are controlled. "With the new Wi-Fi thermostat, you can control your thermostat from outside your home via a computer, tablet, or smart phone," Abendschein said.

The thermostats are the ultimate convenience according to Brink. "I have already had some customers tell me that they went out of town and forgot to turn the system down, but they did it with their phone instead of worrying about it," he said. "The other cool feature is that when there is a problem, the thermostat can notify the customer and my office. The best part is that sometimes we can tell you how to fix the problem without us even coming out to the home, saving you money."

Homeowners' Changing Preferences
Milwaukee/NARI members customize their recommendations to the needs and wants of their clients, so they notice when those preferences change.
"Our salesmen truly try to design a system that is right for the home and family they're working with," Brink said. "We recommend units based on usage, wants, and needs." Brink has found that less reputable companies will try to sell less efficient models that are cheaper in cost, using statements such as "you don't need that" or "your house is too small to want one of those." But today's homeowners are smarter about their homes and about energy. Less expensive units are harder to sell when homeowners care about features and benefits. "Our energy costs rise every year," Brink pointed out. "The first factor is the equipment and its features."

Homeowners are also doing research to find a reliable installation team. "Heating and cooling systems need to be run-tested and fine-tuned by each installer," Brink said. "Every unit has different adjustments that can be made, from gas input firing rate to blower speed adjustments." Even the most advanced furnace won't work at its peak efficiency if it's installed incorrectly.

Answers To Heating FAQ
1) How often should my filter be changed? Brink recommends checking once per month, though there is no set schedule. "Most homes don't have the same amount of people, animals, and other variations that may impact dust. Also, the width of a filter will impact this schedule greatly." A much thicker filter will last longer. Be especially conscious of the filter when doing any sanding or other remodeling that creates dust and dirt.

2) How long do furnaces last? Abendschein said furnaces last typically 17-22 years, depending on the maintenance that has been done.

3) How much does a furnace cost? Depending on the house and installation, a furnace typically runs between $2,000 and $5,000 thousand, according to Abendschein.

4) When should I replace my furnace? This answer will be based on your furnace's efficiency, how many problems you've had in the past, and how long you plan on staying in the home.

5) How much more energy efficient are new furnaces? "Depending on the age of the old equipment, new furnaces will typically offer about 25 to 40 percent energy savings," Abendschein said.

6) How can we reduce the dust in our house? It will depend on the house. "A good start would be to have a 'good' duct cleaning done, installing a good media air filter, and running the fan on the furnace," Abendschein said.

7) Do we need a humidifier? Homes typically need about 30 to 40 percent humidity.

8) Does my thermostat have batteries? Brink said, "If your thermostat is digital, odds are that there are batteries in it. However, within the last five years, most manufacturers have developed a thermostat that runs on the power of the furnace and only has a small watch battery that should never need replacement." If you know that yours has regular batteries, manufacturers generally recommend replacing them once a year.

9) Will snowdrifts plug up my PVC pipes? "It's possible," Brink said. A reputable company will take anticipated snow level into account, and if it's part of the homeowners' shoveling routine it will never be a problem. Brink noted that not all furnaces vent in PVC pipes, as some units still use a chimney.

For more information or to receive a free copy of an annual membership roster listing all members alphabetically and by category, and the booklet, "Milwaukee/NARI's Remodeling Guide," call 414- 771-4071 or visit the Council's website at www.milwaukeenari.org.