Longtime Milwaukee Emergency Medical Products Distributor Finds New Home In Cudahy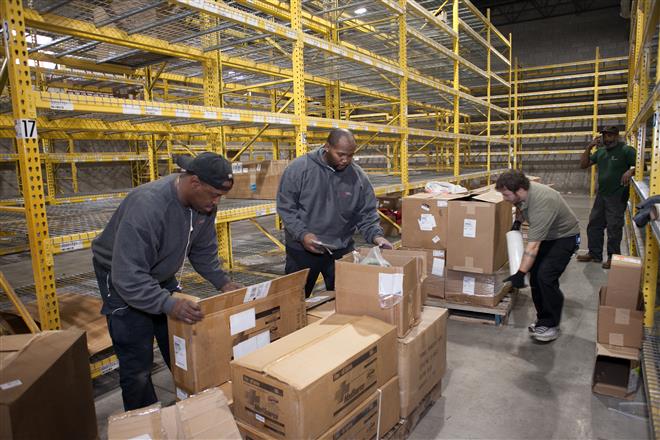 It took 40 truckloads and two and a half days, but C.H. Coakley successfully moved the Emergency Medical Products (EMP) offices and distribution center from Waukesha, Wis., to 5235 International Drive in Cudahy, Wis.

EMP, a distributor of emergency medical supplies and equipment, first aid products, physician office supplies, diabetic products and medical teaching and training equipment, has been in business since 1972. EMP also provides supplies to first responders, fire and rescue, police, hospitals, colleges and universities.

"Since they supply to local, county and city government emergency responders, EMP could only halt distribution for one business day," said Tiffany Drahonovsky, sales executive at C.H. Coakley. "Even this one day caused a backlog of over 500 orders."

Many pieces of interesting equipment were moved including differing shaped ice packs, such as puppies, soccer balls and dolls, body bags, 10 different kinds of latex gloves, cervical collars, controlled substances, emergency medical bags and more.

C.H. Coakley is a business management solutions firm located in Milwaukee, Wis. The firm has eight divisions; Mayflower long distance, warehouse, logistics, archive center, secure data services, document scanning, commercial moving and portable storage. C.H. Coakley provides a single-source solution for business operations, records management, commercial moving and storage needs and has served over 1,000 area businesses since the firm was founded by Charles H. Coakley in 1978. Visit www.chcoakley.com or call 414-372-7000 for more information.