Dr. Daniel J. DeBehnke Named CEO of Medical College Physicians Group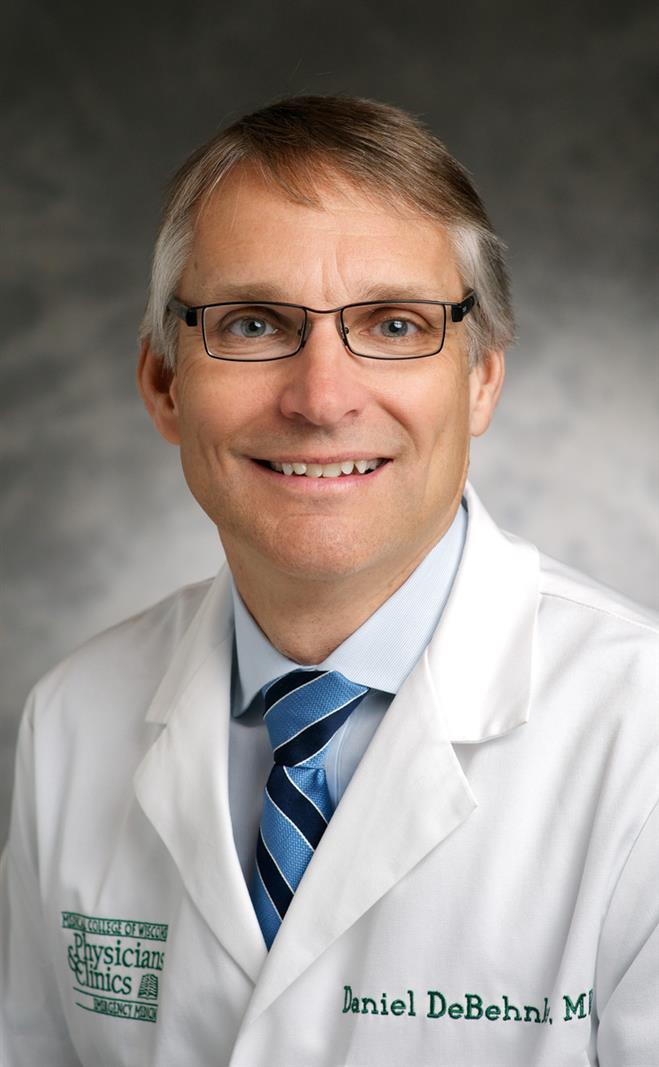 Daniel J. DeBehnke, MD, MBA, Chief Clinical Integration Officer at the Medical College of Wisconsin (MCW) and professor of emergency medicine, has been named Chief Executive Officer of Medical College Physicians Group (MCP) and Senior Associate Dean for Clinical Affairs – Adult Practice. Dr. DeBehnke's appointment was made by Joseph E. Kerschner, MD, MCW's Executive Vice President and Dean of the Medical School.

MCP represents more than 1,200 physicians and providers in approximately 37 specialties who practice at Froedtert Hospital, Froedtert & The Medical College of Wisconsin clinics, the Zablocki VA Medical Center, and other hospitals in southeastern Wisconsin, and generated approximately $377 million in net patient revenues in fiscal year 2013. The 2013 "Best Doctors in America" database lists 458 MCW physicians (more than any other group practice or institution in Wisconsin), accounting for approximately 44% of the total number of Wisconsin physicians included.

As CEO, Dr. DeBehnke will provide direction for the adult clinical enterprise, including specialty and subspecialty care. A key member of the MCW leadership team, he will foster positive relationships with hospital and community partners, and will be the primary person responsible for potential clinical and business expansion.

In his former role as Chief Clinical Integration Officer, Dr. DeBehnke has been instrumental in shaping relationships among eastern Wisconsin health system partners to develop a regional integrated health care delivery model aimed at achieving high levels of patient care.

Dr. DeBehnke received his medical degree from the University of Wisconsin-Madison in 1988 and his MBA from the University of Massachusetts-Amherst in 2012. He joined the MCW faculty in 1991 as an assistant professor of emergency medicine.

Dr. DeBehnke has been serving as interim CEO of MCP since March 2013. His permanent appointment is effective September 1, 2013.