This Tax Season, Do Something Special for Local Athletes!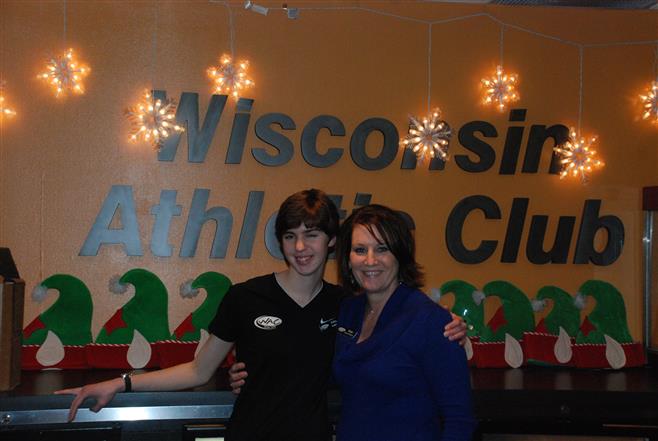 Twenty-one year old Erika Weiss, a Special Olympics athlete and Wisconsin Athletic Club (WAC) employee, is just one of thousands of people you can help this year by donating to Special Olympics Wisconsin (SOWI) on your state income tax form.

Donating a portion of your tax return to SOWI will not only ensure the organization can continue to provide year-round sports training and athletic competition in 17 Olympic-type sports, it also helps offer athletes leadership training to build confidence and become more independent, improving their employability skills.

"Special Olympics helped Erika find a job. You have to be disciplined and work hard because people depend on you, just like when you're on a [sports] team," said Weiss' mother, Sue.

Weiss is just one of more than 1,150 SOWI athletes who are currently employed. According to Anderson, the Wisconsin Athletic Club places an importance on hiring individuals with intellectual disabilities (ID).

"We all have something to offer; people with intellectual disabilities just have different skills," said Weiss' mother. "People can learn from Erika and accept differences as strengths."

According to Weiss, her job has not only given her the opportunity to become independent, earn money and make new friends, it has also allowed her to balance her work and sports. She is currently training to compete in athletics (track and field) at the 2014 Special Olympics USA Games in New Jersey this summer.

Donating is easy and gifts may be deductible on your 2014 taxes. Simply find the section called "Donations" and select Special Olympics in the listing of nonprofit organizations. Then, indicate the donation amount. Or, if you use a tax preparer, let them know how much you'd like to contribute. It's that simple to give back to an organization that helps people like Weiss succeed.

You can help reveal the champion in athletes like Weiss. For more information on how you can make a donation on your state income tax form and make a difference in the lives of thousands, visit www.SpecialOlympicsWisconsin.org/taxcheckoff.