Dr. Yvonne Chiu Receives Dermatology Foundation Career Development Award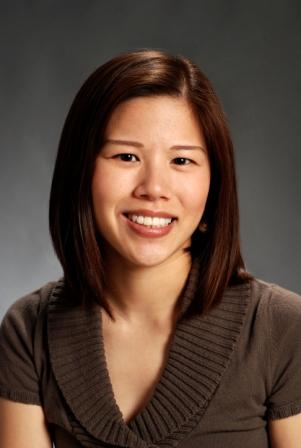 Yvonne Chiu, MD, assistant professor of dermatology and pediatrics at the Medical College of Wisconsin (MCW), was awarded a three year Pediatric Dermatology Career Development Award by the Dermatology Foundation at its annual meeting in Denver. She is one of only two people nationwide to receive that particular award, and it will be applied towards her project, "Clinical and Genetic Investigations of Pediatric Morphea."

Morphea is a rare fibrosing disorder that causes significant morbidity through atrophy and scarring of the skin and underlying structures. It affects children and adults, though pediatric morphea has a higher risk of musculoskeletal and neurologic complications. Despite the high morbidity associated with this disease, morphea remains a poorly understood disorder. Dr. Chiu is a fellowship-trained and board-certified pediatric dermatologist with Children's Hospital of Wisconsin. Along with her research and clinical interests are in morphea, also called localized scleroderma, she has interests in rheumatologic conditions such as lupus erythematosus and dermatomyositis.

Dr. Chiu received her medical degree in 2006 from the Keck School of Medicine of the University of Southern California. She did an internship in pediatrics and residency in dermatology at Medical College of Wisconsin Affiliated Hospitals, where she also completed a pediatric dermatology fellowship in 2011 before joining the MCW faculty. She is board-certified in dermatology and pediatric dermatology and sees patients at Children's Hospital of Wisconsin.

The Dermatology Foundation's research awards are designed to help launch the careers of investigators, educators and leaders in dermatology.