Local Business Coaching Firm hires their first female coach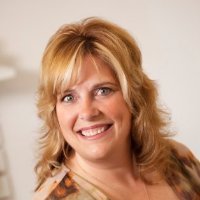 ActionCOACH of Elm Grove has hired Jackie Zach as a their newest Business Coach. Zach brings with her 10 years of experience holding management roles in a fortune 100 company as well as owning a highly successful retail store in Brookfield for the last six years.

"We're proud to announce the addition of Jackie to our group of business coaches here in Elm Grove. Jackie has been a client with us and is now ready to give back her knowledge and expertise to other business owners and help us fulfill our mission of creating 2,000 jobs in southeast Wisconsin in the next five years," said Tom Palzewicz, ActionCOACH of Elm Grove CEO.

"With the addition of Jackie we now have six top level business coaches who, in combination with our world-class coaching system, can bring exponential results to any business. We're proud of the team we have built and look forward to serving the tens of thousands of business owners in the area over the years as we work to achieve our vision of fifty ActionCOACH business coaches in the next five years," said Palzewicz.

Zach added, "I'm thrilled to join the ActionCOACH of Elm Grove team as a Business Coach. As a business owner, working with a coach helped me change my business faster than I could have on my own. It is now my strong desire to work with other business owners to grow their businesses the same way my coach helped me to grow mine."

ActionCOACH of Elm Grove has helped nearly 1,000 business owners grow their businesses and be successful in the Milwaukee region since 2004. They are the number one business coaching firm in North America, and have received numerous national and international awards for their individual and collective coaching excellence.

ActionCOACH of Elm Grove is the local home of ActionCOACHes Tom Palzewicz, Jim Palzewicz, Chris Carman, Rick Appleby, Dave Steffen and Jackie Zach. To learn more, call 262-790-1213 or go to www.actioncoachofelmgrove.com.