Kohl's Supports Penfield Children's Center with First Annual Great Zoo Adventure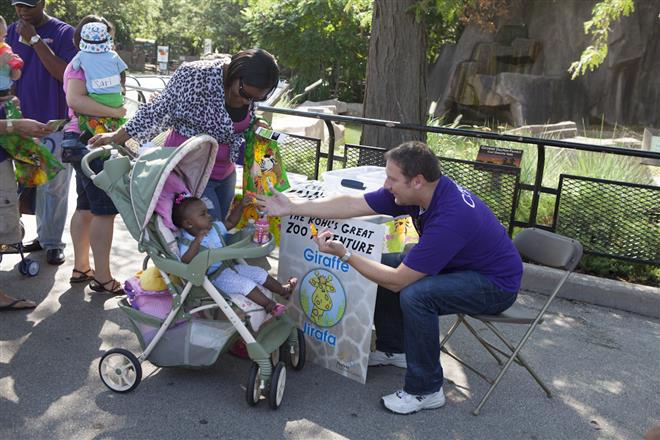 Penfield Children's Center, with proud support from Kohl's Cares®, hosted the first annual Kohl's Great Zoo Adventure event on Friday, July 27 for children that receive services at the center. The event was held at the Milwaukee County Zoo. Children, along with their parents, siblings and a Kohl's volunteer, enjoyed breakfast together and were given a passport to roam the zoo. Kids collected stamps in their zoo passports for each animal visited and won fun prizes at the end of their adventures.

"The Kohl's Great Zoo Adventure is truly a great new adventure in the partnership between Penfield and Kohl's. With help from Kohl's volunteers, we are able to treat all of the children that receive services through our center to a fun-filled adventure at the Milwaukee County Zoo," said Christine Holmes, president of Penfield Children's Center. "This is such a special opportunity for our kids, but Kohl's commitment to Penfield extends beyond the Great Zoo Adventure. The Kohl's Building Blocks program touches our kids year-round, providing specialized resources and services for children with special needs. We could not be more thankful for all of the support that they continue to show us."

Penfield Children's Center, located in Milwaukee, is a nonprofit organization whose sole purpose is to help infants and young children, with and without disabilities, reach their full potential through education, therapy services and family programs. Penfield serves approximately 1,400 children each year through its Therapy, Behavioral, Nursery and Child Care programming. Penfield receives additional support from Kohl's through the Kohl's Building Blocks Program. This comprehensive program gives children in need access to early educational and developmental programs, services and equipment.