Milwaukee/NARI Highlights Home Remodeling Trends for 2013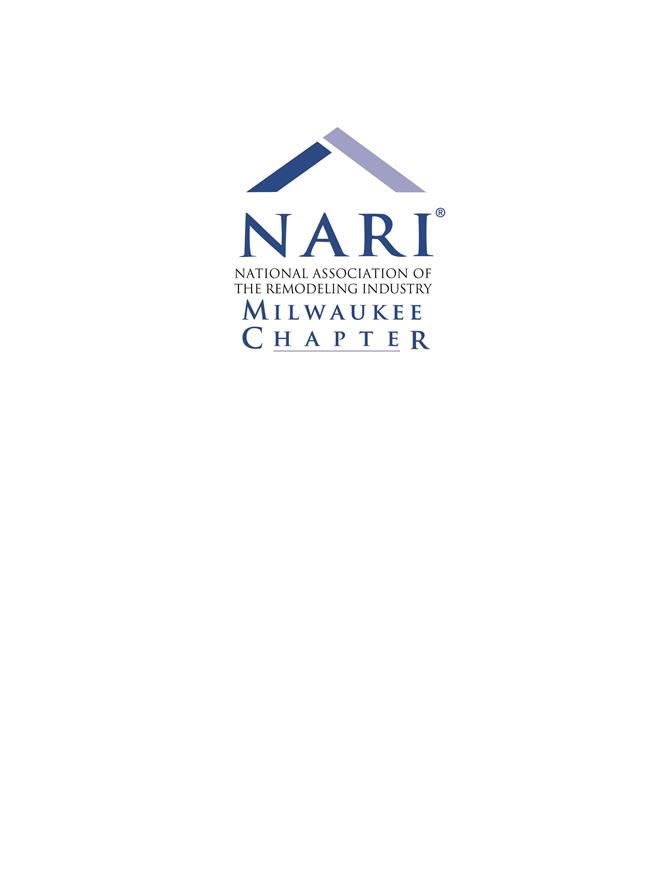 Open floor plans, minimalist design, and low-maintenance conveniences for aging in place will be the themes in home remodeling for 2013, according to the members of the Milwaukee/NARI Home Improvement Council, Inc., the area's leading home improvement and remodeling industry resource for 51 years. As luxury becomes less important, simple design, accessibility, modernism, and technology will matter most to homeowners.

Milwaukee/NARI members shared the latest innovations and their trend predictions for the future of home remodeling in interior design, kitchens, flooring, and bathrooms.

Design
"Small is in—large is out," said Stephanie Quinn of Modern Edge Design in Glendale. She expects to see more "smaller, well-planned homes with more of the midcentury mentality of using every inch of space to the fullest."

The color palettes for 2013 will have shades of gray mixed with bright punches of color. Shiny surfaces are also in—"Glass, lacquer, and transparent surfaces such as acrylic tables, etc.," she said.

She predicts an interior design trend of organic modernism, which will feature warm and modern materials mixed with vintage items such as antique furniture or lighting. Gaining momentum are trends like textured wall panels, abstract decoration patterns, and unusual shapes or 3D panels for walls, backsplashes, and cabinetry.

There will be less focus on hardware. Cabinet handles will be less bulky, hidden, or recessed, which will allow the cabinet door and wood to be the focal point instead of the knob or pull. "Continued use of natural, echo-friendly materials such as bamboo, stranded bamboo, and cork" is also expected this year.

Kitchens
One trend in the kitchen that will grow in demand this year is integrated appliances. Cheryl Ryan of Kitchens By Design in Elm Grove explained that more and more homeowners want to hide their appliances from view with wood fronts, blending seamlessly with the cabinetry.

As for the cabinetry, "we are seeing a demand for alder and walnut," Ryan said. "Cleaner lines are a must for homeowners in cabinets. More transitional kitchens are gaining popularity." Homeowners are expected to mix up finishes in the kitchen by using contrasting cabinetry colors around the kitchen perimeter and island. "It is not how they are matching things, it is how they are mixing things," she said.

In kitchen colors, green is beginning to make a comeback, as is chrome. "We may also see antique brass start to enter the scene again," she said. Pullout faucets are also gaining in popularity.

Granite and quartz are the materials that will continue to be requested for countertops. For backsplashes, Ryan is seeing the use of glass tiles as well as seamless glass panels. She also added that induction cooking is beginning to make a strong statement, and the demand for LED lighting will continue to grow.

Flooring
Doing away with carpeting will be a growing trend in 2013 according to Steve Wamser of ProSource Wholesale Floorcovering in Milwaukee. "We're selling more hard surface now than ever before," he said. Especially in rec rooms, bedrooms, and living rooms, homeowners are planning to switch to hardwood and tile.

Wamser said the biggest flooring trend this year is the movement away from laminate and vinyl floors. "We have seen our laminate sales shrink five years running," he said. Customers may decide to replace laminate and sheet vinyl floors with an innovative vinyl tile that keeps the benefits of laminate and vinyl without the look. "The tiles don't repeat like vinyl or laminate. They aren't cold feeling like porcelain tile. It has the look of natural stone without the maintenance." With stain resistant grout, even cleaning between the tiles will be low maintenance.

Similarly, he expects a vinyl plank product, which has the appearance of hardwood, to gain in popularity. "A small amount of moisture will not cause cupping and damage this product, unlike a laminate or hardwood," Wamser said. "It's durable, warm, and very attractive without the worry of scratching and denting."

Bathrooms
Instead of bathtubs, this year we'll see larger walk-in showers with minimum thresholds and new innovations in showerheads according to Mark Brick, CR, CGR, CGB, CAPS of B&E General Contractors in Glendale. "A new showerhead from Kohler has a wireless speaker in it that you can tie into your cell phone and Bluetooth technology," he said. Some homeowners may opt for a rain head shower that drops water down directly from the ceiling, coupled with a handheld shower on the wall for adjusting the height and spray for comfort. The trend in shower doors is going to heavy glass with hinges. Other shower conveniences growing in popularity are in-shower seating and more attractive grab bars for safety.

Kohler's showerhead with a speaker is only the beginning. Brick believes that sound and video media are finding their place in the bathroom. "Built-in TVs in the mirrors are becoming more noticed," he said. "Shave or prep at the sink and watch the news or your favorite channel."

Finally, convenience and minimalist design will apply to bathrooms this year. Brick expects to see taller vanities providing attractive storage and courtesy lighting underneath on the toe kick.

Homeowners should watch for new ideas and upgrades for the bathroom as well as other rooms of the home, expected to improve their ability to stay in their homes as they age. The trend of taking down walls to open up space will continue, while letting go of elaborate luxury will add to this new low-maintenance lifestyle.

For more information or to receive a free copy of an annual membership roster listing all members alphabetically and by category, and the booklet, "Milwaukee/NARI's Remodeling Guide," call 414- 771-4071 or visit the Council's website at www.milwaukeenari.org.