Dr. Frank Wilson to Receive Gold Medal from Prestigious Radiological Society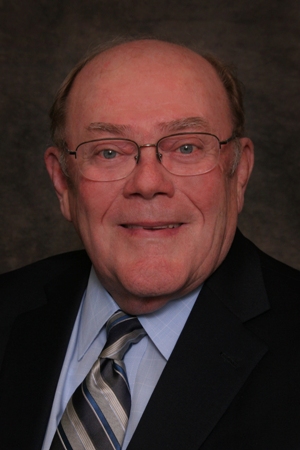 J. Frank Wilson, MD, Bernard & Miriam Peck Family Professor and Chair of Radiation Oncology at the Medical College of Wisconsin (MCW), will be presented a Gold Medal Award from the Radiological Society of North America at the organization's 99th Scientific Assembly and Annual Meeting in December.

The Gold Medal is the Society's highest honor, and recognizes members who have rendered unusual service to the science of radiology. A unanimous vote of the Society's Board of Directors is required for the award.

Dr. Wilson was an early advocate for breast conservation therapy and is internationally regarded as an authority in breast cancer. He joined the MCW faculty in 1974 as assistant professor of radiology, became a professor of radiation oncology in 1985, and was named department chair in 1986. He is a practicing radiation oncologist at Froedtert Hospital, and has consistently been named to the "Best Doctors in America" List.

Dr. Wilson served as director of the MCW Cancer Center from 1994 – 2000. He has published more than 200 papers and abstracts, 21 books or chapters, and has presented lectures around the globe. He has edited several peer-reviewed journals, and served in leadership positions in several organizations, including the American College of Radiology, the American Society for Radiation Oncology, and the American Radium Society.

The Radiological Society of North America is an international society of radiologists, medical physicists and other medical professionals with more than 51,000 members from 136 countries across the globe.