Dental Associates Recognized as Top Employer by CareerBuilder.com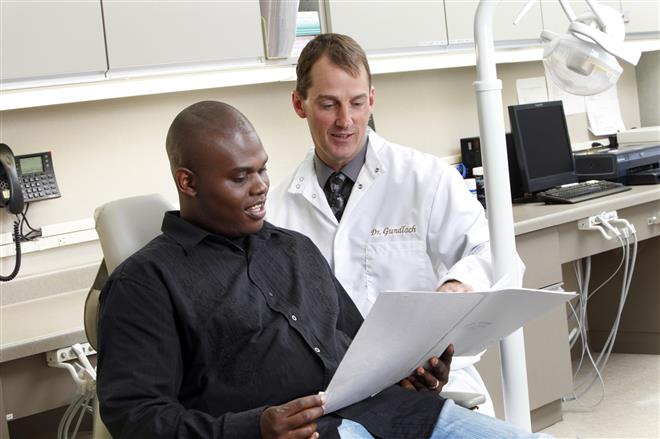 Dental Associates, Wisconsin's largest family-owned dental group practice, has been recognized by CareerBuilder.com as a top employer in Wisconsin. The company was recently featured in a national CareerBuilder article and was first in a list of eight companies across the country that are hiring.

As the article notes, more and more health care companies are adding staff to meet the needs of aging Baby Boomers. Dental Associates is currently hiring dentists, dental assistants, patient care coordinators and dental hygienists for its Appleton, Franklin, Green Bay, Kenosha, Milwaukee and Wauwatosa dental care centers. The company was selected for inclusion in the article based on its investment in staff, positive workplace environment and number of available positions, among other criteria.

For more information on a career with Dental Associates, visit careers.dentalassociates.com/.
Dental Associates uses a team-based approach to deliver superior dental care to its patients. Each doctor works with the same team of hygienists, assistants and patient care coordinators to give patients a personal "small clinic" feel that's coupled with technologically advanced equipment and procedures typically found at larger dental centers.

Founded in 1973, Dental Associates is Wisconsin's largest family-owned dental group practice with 10 dental centers throughout the state and over 800 staff members, including more than 100 doctors. Dental Associates provides complete family dental services, both general and specialty dentistry, under one roof – from pediatric dentistry to specialized dental services for older adults – with a focus on excellent care that is affordable, accessible and personalized. Dental Associates is accredited by the Accreditation Association for Ambulatory Health Care (AAAHC). Through the company's CarePlus Dental Plans, Dental Associates provides affordable and high-quality dental health care to all Wisconsin residents. For more information regarding Dental Associates, visit www.dentalassociates.com.