S.J. Janis Company to Offer Seminar on Creating Space to Match Your Needs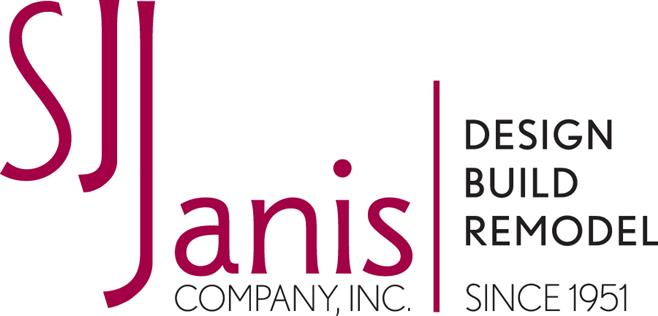 S.J. Janis Company, Inc., a full-service design/build remodeling firm in Wauwatosa, will offer a remodeling seminar Tues., May 13, at 6:30 p.m. in Room 15 at the Lydell Community Center, 5205 N. Lydell Ave., Whitefish Bay, titled "Valued Additions…Creating Space to Your Needs."

Nathan Wachtl, S.J. Janis Company senior design consultant, and Richard Ziebell of Securant Bank & Trust, will explore addition case studies, outlining the associated costs, return on investment appreciation, how increased home value is determined, how much to borrow, and available financing options.

Attendees will be encouraged to participate in the interactive question and answer session at the conclusion of the presentation.
Wachtl earned a bachelor's degree in Architectural Studies in 2001 and a Master of Architecture degree in Architectural Studies in 2004, both from the University of Wisconsin, Milwaukee. He has more than10 years of architectural design and project management experience, with a focus on client relationships and innovative design.

Light refreshments will be available, and there will also be a variety of giveaways during the evening, including…

• Three-Hour Interior Design Consultation, $300 value, courtesy of Diane Nelson Interiors
• Four-Hour Handyman Service Certificate, $300 value, courtesy S.J. Janis Company
• Complimentary Design Service Certificate, $1,000 value, courtesy S.J. Janis Company
• A One-Year H.O.M.E Evaluation (proactive home maintenance), a $199 value, courtesy of S.J. Janis Company.

The seminar cost is $5, and reservations are required by Mon. May 5. Call S.J. Janis at 414-259-0300, the Lydell Community Center at 414-963-3947, or register online at www.rec.wfbschools.com and enter course code 191001A1.

S.J. Janis Company, with four Certified Professionals on staff, completes projects ranging from handyman/home services, kitchens, and baths to additions and whole house renovations. The company is a member of several home improvement associations, including the Milwaukee/NARI Home Improvement Council, National Kitchen & Bath Association, and the Metropolitan Builders Association.

In addition, S.J. Janis is a member of GuildQuality, an independent third-party company that interviews every client about his or her remodeling experience throughout the building process and provides immediate results to the Guild member. S.J. Janis is recognized as a "Guildmaster with the Highest Distinction" by the organization and is Milwaukee's highest rated Remodeler by Guild Quality for Customer Service.

For the 25th consecutive year, S.J. Janis Company was a recipient of Wisconsin Remodeler of the Year Awards from Milwaukee/NARI, the only company to be so recognized in each year of the award competition. Awards garnered in the 2013 competition were a Gold Award in the Universal Design category, and Silver Awards in the Residential Addition Under $60,000 and Residential Kitchen $80,000 - $120,000 categories.

For more information, call S. J. Janis Company at 414-259-0300 or visit www.sjjanis.com.